Fairbanks DUI Lawyer
Experienced Alaska DUI Attorney in the Fairbanks North Star borough
If you are facing DUI charges in Alaska, you need the assistance of an experienced Fairbanks criminal defense attorney. As a Fairbanks DUI lawyer, I fight to preserve the future of my clients and help them maintain their reputation in the community. Everyone deserves to let their side of the story to be told—I will make sure yours is heard.
---
Are you facing a DUI charge in Alaska? Call Spaulding Law P.C. today at (907) 312-1300 or contact us online to schedule a meeting with our Fairbanks DUI attorney.
---
WHAT ARE THE Alaska DUI Laws?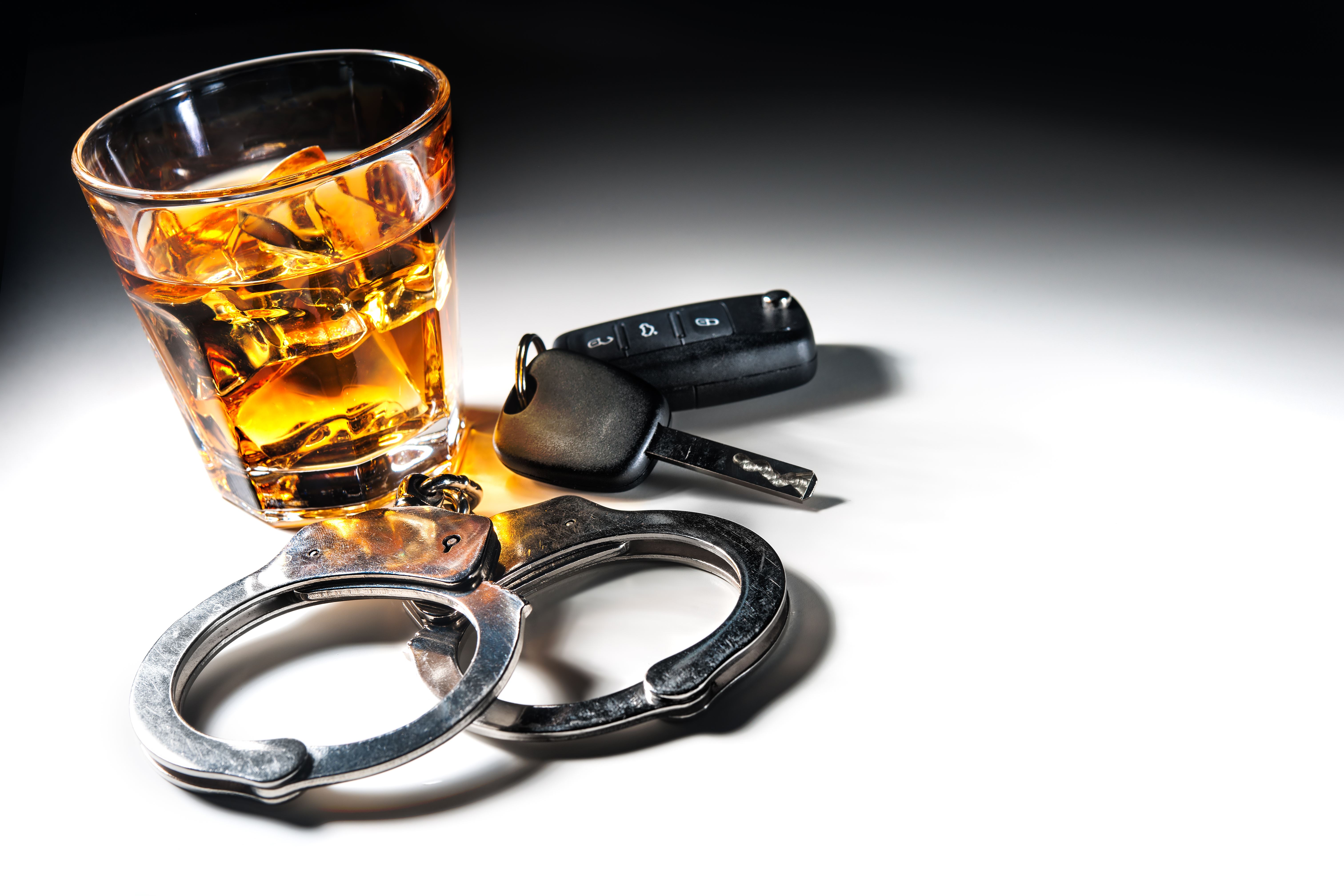 In Alaska, you will be charged with a DUI if you are pulled over with a blood-alcohol content of over 0.08 percent, or 0.04 percent for commercial drivers. Importantly, Alaska is an "implied consent" state. This means that anyone who holds an Alaska driver's license has already agreed to have their blood or breath tested for alcohol. In Alaska, if you refuse this test, it is likely that you will be charged with the crime of 'Refusal,' which caries the same minimum penalties of a DUI itself, and that is in addition to the DUI. Those who are convicted of a DUI face consequence that may change depending on if they have been convicted of DUI in the past. All DUI convictions in Alaska require the installation of an ignition interlock device (IID). These devices are installed on a vehicle and require a breath sample before allowing an engine to start.
Is a DUI a felony in Alaska?
A third DUI within 10 years in Alaska may be considered a felony. An Alaska DUI first offenses may have at least 72 hours in jail and a second felony may require a minimum of two years to serve. If you've been charged with a DUI, it is vital to contact an Alaska DUI attorney.
How Long Does a DUI Stay on Your Record?
In Alaska, a DUI will stay on your record for life. A DUI will add ten points to your driving record, but 2 points will be removed every 2 years.
What are the Penalties for a DUI Conviction in Alaska?
First Offense
At least 72 hours in jail
$1500 fine
At least 90 days of license suspension
Second Offense
At least 20 days in jail
$3,000 fine
At least 1 year of license suspension
Third Offense
60 to 120 days in jail
Fines from $4,000 - $10,000
At least 5 years of license suspension
Fourth Offense
90 to 120 days in jail
Fines from $5,000 - $10,000
At least 5 years of license suspension
Fifth Offense
240 to 360 days in jail
Fines from $6,000 - $10,000
At least 5 years of license suspension
Alaska is a zero-tolerance state when it comes to driving underage after drinking. Any individual who is under 21 and drives with any percentage of alcohol in their system will face DUI charges. In Alaska, those convicted of a DUI must have an SR22 insurance policy for 3 years after their license was revoked. The SR22 is not an insurance policy. Instead, it is an official confirmation that you are driving while insured.
What Should I Expect If I'm Pulled Over on Suspicion of DUI?
A police officer must have probable cause to pull someone over. This can be as simple as a minor traffic infraction, or even an equipment violation. It is always in your best interest to be polite and cooperative when a police officer pulls you over for DUI. You should give the officer your driver's license and insurance information when asked, and if you have it available, your attorney's business card.
Although you should be polite, you are not required to answer any questions. You should request an attorney before you answer any questions; including whether or not you have consumed an alcoholic drink.
Next, he will ask you to perform a series of 'voluntary' field sobriety tests. These tests are very difficult to pass even if you haven't consumed alcohol. In Alaska, your right to a Fairbanks DUI attorney doesn't become valid until you're at the police station. Therefore, it is unlikely that you will be allowed to talk to your attorney while you're in the field. Once you have been transported to the station, the police officer will attempt to take a more sophisticated breath sample, and it is in your best interest to voluntarily give this sample.
Refusing to take a blood or urine test at the station can constitute as a separate offense in Alaska. It is at the station that you should attempt to contact your attorney. Under the law, you are entitled to contact your attorney as soon as possible after you are detained.
How Much Does A DUI Cost In Alaska?
The cost of a DUI in Alaska varies based on the facts of your unique case and your history of prof previous DUI convictions. It is essential to consult with a DUI lawyer in Fairbanks at Spaulding Law P.C. to understand the potential costs associated that may be involved in your case.
Factors contributing to the overall cost of a DUI in Alaska include:
Legal Fees
Fines - Vary based on your blood alcohol concentration (BAC) level, prior DUI convictions, and other aggravating factors
Court Costs - Cover legal proceedings and administrative costs
Alcohol Education Programs
Alcohol Treatment Programs
License Reinstatement Fees
Increased Insurance Rates - Higher insurance premiums or need for specialized, high-risk insurance coverage
It's important to consult with a DUI lawyer to understand the specific costs in your case. Our experienced team offers a free consultation and has successfully handled hundreds of cases over 20 years. We provide effective legal representation and are prepared to protect your rights. Reach out to us to schedule a free, confidential consultation and learn more about how we can help with your DUI case.
Contact Our Alaska DUI Attonrey Today
I grew up in the Fairbanks area and returned to Alaska after working in Seattle as a prosecutor. My time as a prosecutor taught me that people deserve a voice—I established my law firm to be that voice. I am proud to defend my neighbors against serious DUI charges.
My firm has helped over 100 people get their charges dismissed or reduced. Serious criminal charges deserve scrutiny, and I am willing to devote the time and resources that may not be available with larger firms or public defenders.
---
For more information about Alaska DUI laws, contact Spaulding Law P.C. today at (907) 312-1300 to request a FREE consultation with our Alaska DUI attorney!
---